Looking back with no hard feelings. With 'NO HANDS', KOJAQUE asks us to let go, stay soft & live in the moment.
Musique
- 02.3.2021

KOJAQUE, one of the most exciting artists of the last 3 years is finally back to releasing new music. This time, Dublin's finest digs deep to deliver a heart-wrenching look back at his past, his upbringing as well as the love and tragedies that shaped it.
When I discovered KOJAQUE last year through his 'Deli Daydreams' LP, I was instantly hooked. There was just something so refreshing and exciting about hearing his thick, unapologetic Irish accent (known as 'brogue') skipping over the jazz-infused, sometimes lo-fi, sometimes 'golden age' beats. I was instantly attracted to what, for me at least, seemed like a brand-new sound and a much-needed facelift for the hip-hop genre.
"I used to be a little bit self-conscious [about my accent] but good music is good music and people gravitate towards it no matter what. […] I found a place where I thought 'f*ck it. I'm going to sound like I'm going to sound, talk about what I want to talk about'. You know, there's always something interesting about hearing a different perspective or one that's a little bit unusual."
It turns out that Irish hip-hop has been around for many decades now. It's been alive and well ever since rap originated in the Bronx in the '80s but it seems that maybe, just maybe, it's finally beginning to get the attention it truly deserves. Music lovers are turning away from America and the big cities like London, desperately looking for a new perspective on a much-loved genre that has, in many ways, never been more mainstream.
Beyond accents, KOJAQUE is thrilled that popular tastes are embracing different languages too. His artist of the moment is Rosalía:
"I think it's sick that mainstream artists are speaking languages other than English. It's incredible. To think that an accent might not sell records because people won't understand it is such a closed-minded approach. You diminish people's perspectives and their own belief in themselves when you start thinking that people won't want to hear it. People want something different so it's great that people are embracing it."
If Irish rap is becoming more popular than ever, we have to give KOJAQUE his due credit. The music he's coming out with is no ordinary, predictable rap. Not only is it energetic, open and honest but it's reflective of the longing for acceptance, meaning and, sometimes, for chaos that his generation is craving.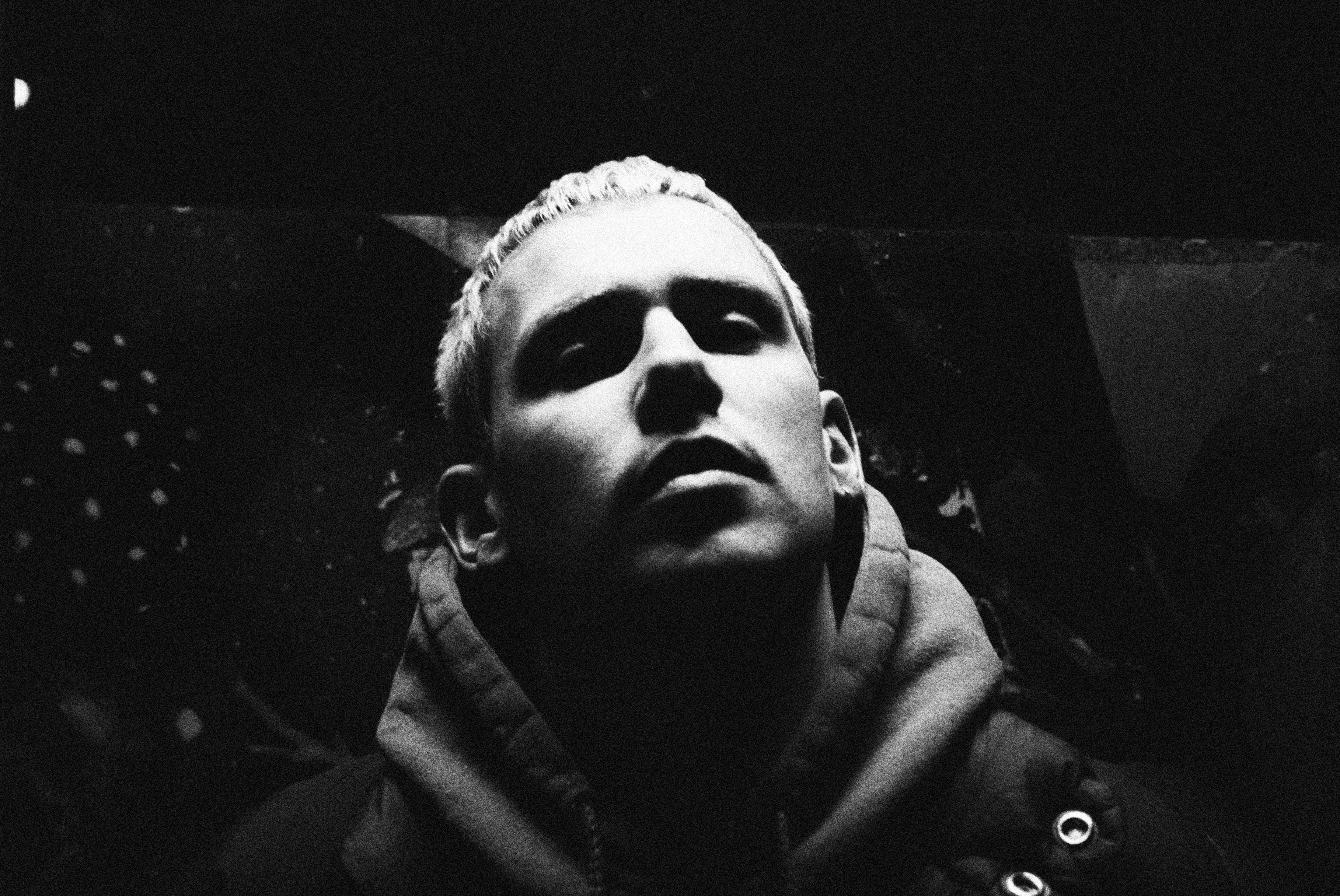 His record label 'Soft Boy Records' embodies a philosophy that encourages men to be true to themselves and express their vulnerability in the face of a society that expects stoic toughness at all times.
"We live in an environment where men aren't able to express themselves, especially around their emotions […] especially when expressing them to other fellas. [We're told that] life can harden you up and give you a stiff upper lip and you should shoulder your burdens alone. It's an antiquated philosophy and it leads to a lot more harm for men than it leads to any benefit. The Soft Boy Philosophy is exactly this: just be yourself."
The label's music reflects a desire to not be put into a box, labelled and told that things should be done as they always have been done. Although KOJAQUE's music might currently fall under the label of 'Irish hip-hop', he's using it to separate himself from the crowd and it's easy to see that, at the age of 26, he's got so much room and time to evolve past this category.
He's always been an artist that I've loved and appreciated for his candour and his desire to make vulnerability and honesty the driving force of his art but it seems like his latest single, NO HANDS, really takes the biscuit.
Here, KOJAQUE offers us an insight into his origin story. Talking for the first time about experiencing his father's suicide at a young age and being raised under the always-loving, never-stifling support of his mother, we peel back yet another layer of his past, allowing us to know and love him even more.
"I wrote it when I was 21, on my birthday. I was just thinking back to my childhood and was trying to capture that as much as possible. I always felt a bit out of place and felt very different. I spent a lot of my growing up wanting to be accepted, I felt a bit like an alien a lot of the f*cking time. I think the tune is just a recognition of how far I've come and what I've figured out."
For me, nostalgia is such a strong emotion and it makes its deep and heavy presence felt throughout this track. As much as he admits to indulging in it when writing music, he knows that the past is not something that he believes we should spend too much time thinking about.
"Sometimes, thinking about the past and the things that I should've done or done differently and none of that changes where I am in the present. You have to take it with a pinch of salt. It's important to look back and reflect on what you've been through but not if it means getting bogged down or stuck in the mud. You have to try and get away from your thoughts and live in the moment."
Nevertheless, when I listened to NO HANDS, I found myself blissfully lost in a stream of memories and fondness for the simple innocence of the past. It's a song that shines a light on the profound relationship, whether positive or negative, that we have with our parents. It is so much more than a reminiscence of his father's passing but, much more positively and inspirationally, it's also a message directed to his mother who always supported him and his dreams.
The title of the track comes from the perennial moment that we experience as kids when learning to ride a bicycle with no hands before looking expectantly at our parents to say "Look dad, NO HANDS!" It's precisely this feeling of youthful elation and pride that is captured in this track, aged by the many years of hindsight that make it all the more precious, powerful and heart-warming.
Quite simply, KOJAQUE has outdone himself and delivered a gift of introspective insight and beautiful, retrospective comfort that pulls at our heart-strings and reminds that life is a journey that isn't over yet.
As important as it is to look back and take stock of how far we've come, we should never stop moving forward with gratitude and lust for life.
Abonnez-vous à notre POP NEWS hebdomadaire ici.
Liam MacGregor-Hastie