[POP TALK] IDER l'harmonie parfaite
Musique
- 04.3.2019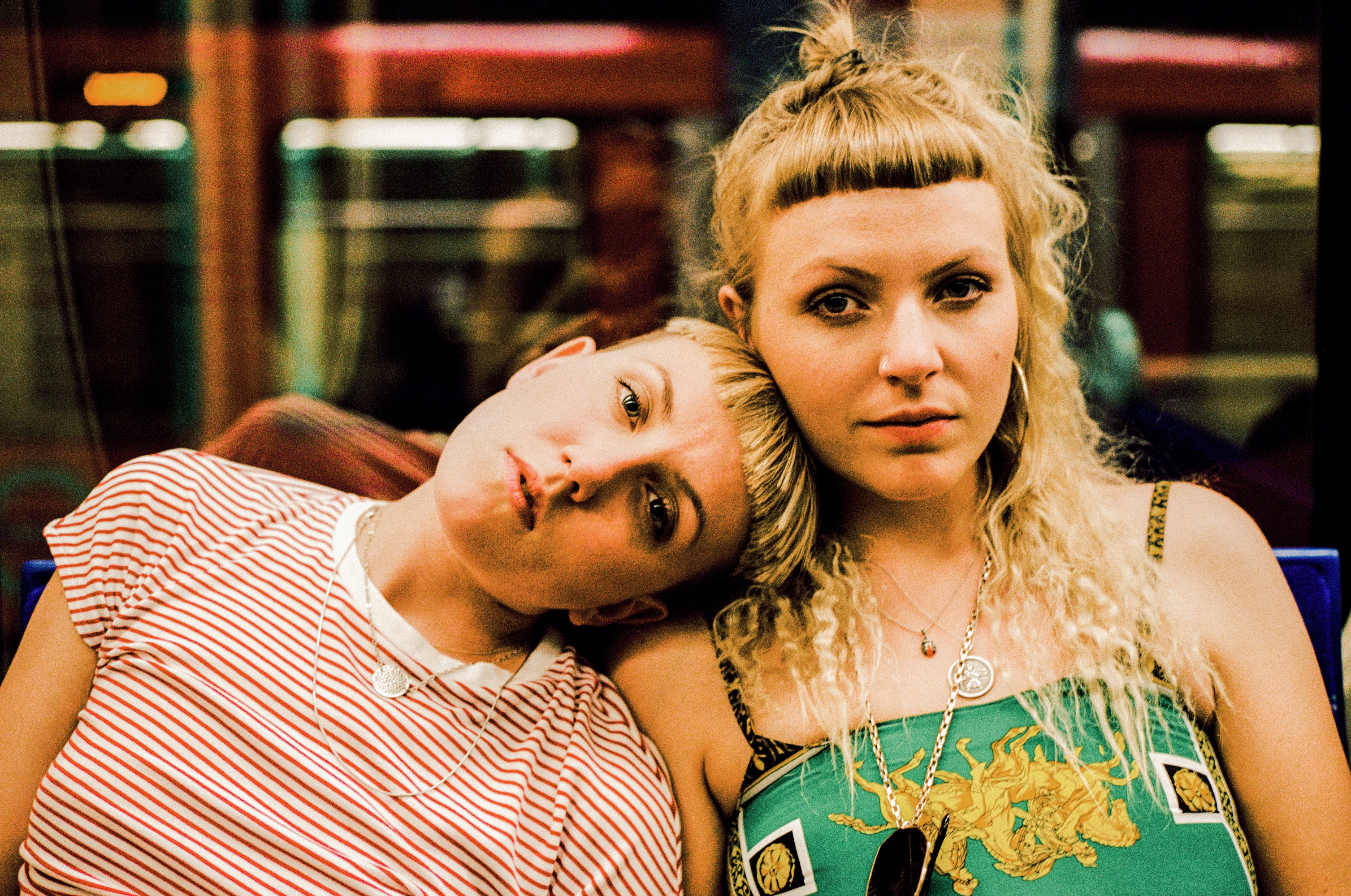 Deux meilleures potes qui montent un projet ne finissent pas toujours pas se taper dessus
Duo à la scène, colocs au nord de Londres et amies pour la vie, Lily Somerville et Megan Markwick sont IDER, des voix qui se mêlent parfaitement sur une pop électrisée par des pointes électro. Leurs paroles sont celles de leur époque, et questionnent le rapport au monde mouvant de leur génération, comme quoi, on peut bien s'entendre et ne pas se rouler dans le sucre.
Ici pas de clash pas d'embrouilles, IDER c'est la preuve par deux qu'on peut travailler avec sa bff et ne pas finir par s'arracher mutuellement et respectivement les cheveux.
You do everything together, what's your secret for such a close and long-lasting friendship?
Vous faites tout ensemble, quel est le secret d'une amitié si longue et si solide ?
Humour, being straight-up with one another and only ever being as messy as each other.
L'humour, l' honnêteté
Do you sometimes think about pursuing solo carriers on top of IDER?
Vous avez déjà pensé à des carrières solo en plus de IDER ?
Never…
Jamais…
You've been inspired by a lot of female artists, do you feel there is a common energy within feminity?
Vous avez été inspirées par beaucoup d'artistes féminines, vous sentez qu'il y a une énergie commune qui parcourt la féminité ?
Yes, we are inspired by lots of female artists and we would say we have an affinity with feminine energy, however we believe this is not exclusive to women and everyone should connect with feminine energy.
Oui, on est inspirées par beaucoup de femmes artistes et on peut dire qu'on a une affinité avec l'énergie féminine. Néanmoins, on croit que ça ne concerne pas seulement les femmes, tout le monde devrait se connecter à son féminin.
Who are your favorite bands/artists at the moment ?
Qui sont vos goupes ou artistes préférés en ce moment ?
Billie Eilish, Sudan Archives, Lykke Li, The 1975, Phoebe Bridgers, Leon Bridges.
"Mirror" asks a lot of questions about identity, how is your relationship to the world going?
Le titre "Mirror" pose beaucoup de questions sur l'identité, comment se porte votre relation avec le reste du monde ?
We are definitely still figuring it out!
On essaye encore de la comprendre !
IDER sera le 8 mars au Pop Up du Label.
Talk Agathe R.