[POP TALK] Jungle 4 Ever
Musique
- 30.8.2018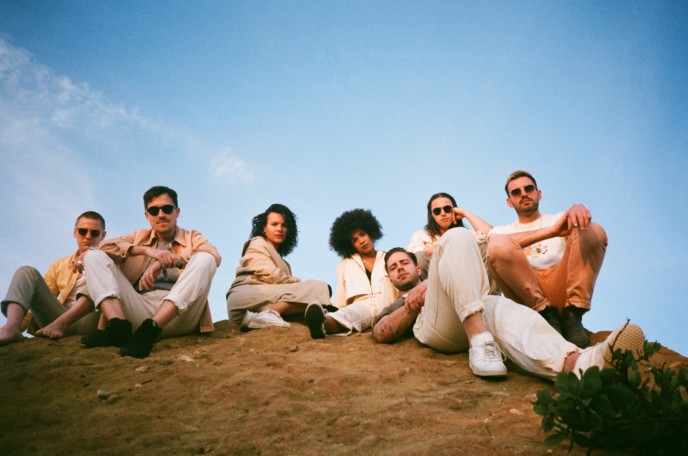 On a discuté Bee Gees, Antartique, et Pop culture avec Jungle
Why Jungle ? Have you ever been to a real one ?
Pourquoi Jungle ? Vous avez déjà été dans une vraie jungle ?
We really love jungle, we went to one in Tanzania! I think Jungle for us was sort of the only thing that made sense :  the early music that we made before we decided to give it a name had a lot of natural sounding, wooden sounds, rainfalls etc. We just wanted a word that felt universal!
On adore la jungle, on en a visité en Tanzanie ! Pour nous Jungle est en quelque sorte la seule chose sensée : lorsque nos premières musiques ont été faite nous avons voulu lui donner un nom avec des sonorités naturelles, de bois, et de cascades. Nous voulions juste un mot universel ! 
Your music is a mix of music of yesterday and sounds of tomorrow, what does inspire you?
Votre musique est un mélange de musique d'hier et d'aujourd'hui, qu'est-ce qui vous inspire ? 
Our inspiration is everything. Whether it is classical or jazz or kraut rock. We are very openminded as listeners but first and foremost we love music before we do it. We don't want to close ourselves off of any influences. In order to tell your story to the world, you have to understand what's the world is telling you as well
On est inspiré par tout : tant par du classique, que du jazz ou du kraut rock. On est très ouvert d'esprit. On aime la musique avant d'en jouer donc on ne veut surtout pas se couper de quelque influence que ce soit. Si tu veux raconter une histoire au monde, il faut d'abord comprendre ce que le monde te raconte. 
Has anyone ever told you that your band sounded like Earth Wind and Fire ?
On vous a déjà comparé à Earth Wind and Fire ? 
No, but my dad said it, when he heard the first song we released. He said it sounded like the Bee Gees (ahah). In terms of live we are similar : they are so many on stage, like us (we are 7), all singing, all playing together. It is just a big family, all together.
Mon père oui. Quand il a écouté pour la première fois, il trouvait que ça sonnait "Bee Gees" (ahah). On ressemble surtout à ce genre de groupes en live : on est sept sur scène, et on chante, on joue comme une grande famille, tous ensemble. 
Are you both band, friends, and family?
Vous êtes à la fois groupe, potes et famille ?
It can be everything. When we are in studio, we are two friends making some music
but when we are on stage, or making videos or artwork we are a lot of friends involved in the process, it feels like it's a big family.
Oui. Quand on est en studio, on est deux amis en train de faire de la musique mais quand on est sur scène, quand on fait nos videos ou nos artworks on est tout plein d'amis impliqués et ça ressemble à une grande famille.
The first Album Jungle, the second Jungle For Ever, the next one will be Long live Jungle?
Votre premier album s'appelle Jungle, celui qui sort ce mois-ci Jungle For Ever, le prochain sera Longue Vie à Jungle ? 
Naming is so difficult. That's why we called it like that the first time. "For Ever" means everything and nothing at the same time, it is very romantic, the idea of infinity, intimacy… This album is more about the circle of love and the circle of life.
C'est compliqué de nommer un album, c'est pour ça qu'on a appelé le premier comme ça. "For ever" veut tout et rien dire à la fois. C'est romantique, cela évoque l'idée d'intimité, d'infinité… Cet album est plus sur le cycle de la vie et de l'amour.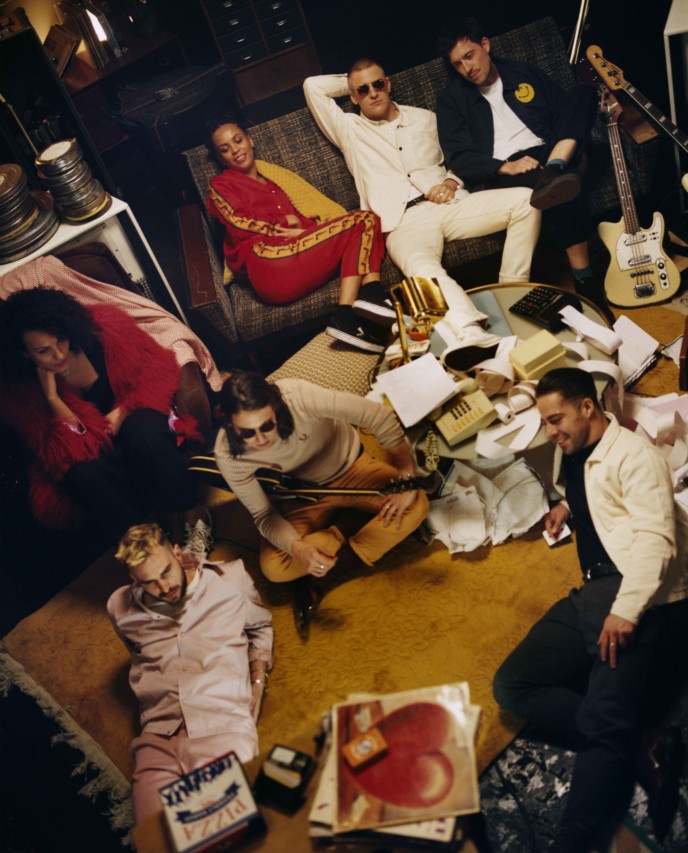 What did you do since the release of the first album (4 years ago)?
Qu'avez-vous fait depuis ce premier album (il y a 4 ans) ? Nous vous attendions ! 
We were on tour for a long time, until the end of 2016. The only continent we didn't go to was Antartica. It' been amazing, because we never expected it, the success still growing.
On a longtemps été en tournée, 3 ans jusqu'à fin 2016. Pour vous dire, l'Antarctique est le seul continent où on a pas joué. C'était complètement fou parce qu'on ne s'y attendait pas du tout, à ce succès toujours grandissant. 
What is your definition of Pop culture?
Quelle est votre définition de la pop culture ? 
I guess pop culture changes, doesn't it ?
Pop in France and pop in the UK is very different. We're described in France as Pop music but for us Pop music is like Justin Bieber.  I guess the definition of Pop culture is mass market media.
In the 60's pop was fresh and cool and against the restrictions of society whereas now X the restriction.
Je suppose qu'elle change non ?
Pop en France et en Angleterre n'est pas la même chose. En France on décrit la musique comme pop, mais pour nous en Angleterre la pop music c'est Justin Bieber. Je suppose que la définition de la Pop culture est composée par les médias de grands public. 
Dans les années 60, Pop exprimait fraicheur, cool et être contre les restrictions de la société. 
Nouvel album Jungle For Ever le 14 septembre.
Sophie est sur Instagram @sophierabreau