[POP TALK] SLAVES, anglais, punk et géniaux.
Musique
- 07.8.2018

Avant leur concert au festival Les Nuits Secrètes, on a rencontré Slaves, flambeau du brit punk moderne.
How do you compose your music?
Comment ça se passe  la compo ?
It's always different, really. We both have a lot of ideas and we don't see each other very often so when we see each other, it's very quickly. It happens in a room together, we show each other ideas and what we like, so everything we do it's quite organic. It happens as a team.
C'est toujours très différent. On a tous les deux beaucoup d'idées, mais on ne se voit pas souvent et quand on se voit c'est très rapide. Lorsqu'on se retrouve, c'est dans une chambre où on partage nos idées, ce qu'on aime. C'est très organique. On est vraiment une équipe soudée.
What it is to be punk today in England ? What about Punk Rock today in the world?C'est quoi être punk aujourd'hui en Angleterre ? Et dans le monde ?
For us, it made sense to identify to the Punk movement as it allowed us to do what we wanted : make music and ultimately, being who we wanted to be. It's started from there, from ideals around it, and it's just about freedom and being who you want to be and do what you want to do. It's something quite important in a time like these, it gives marginalized people a voice.
We are big believers in this movement but it seems to be more an attitude than a style: anything could be punk. It's not restricted by the way you sound or the way you look.
On s'est identifié au mouvement Punk car ça nous permettait de faire ce qu'on voulait faire, composer de la musique et être qui on était. C'est parti de ça, de nos idéaux. Il s'agit surtout de liberté et de pouvoir être qui tu es, pouvoir faire ce que tu veux faire. C'est très important dans des périodes comme celles-ci, de donner une voix aux personnes marginales. On croit beaucoup à ce mouvement social, mais être punk c'est plus une attitude qu'un style : tout peut être punk, ça n'est pas restreint à une façon de parler ou de s'habiller.
Is Punk a kind of freedom?
Le Punk c'est la liberté ? 
Yes, exactly. We've been always cautious with the word "punk", because it can give people the wrong idea, it takes you one way. It's just about self-expression. For us, our biggest goal now is to inspire young kids or just inspire anyone. We want to make music for people to feel good, go and want to do something. That's always been our ideal and the message we broadcast.
Exactement. On a toujours été très soucieux de l'utilisation du mot "punk", parce que ça peut être pris du côté du stéréotype. Ca a juste à voir avec l'expression de soi. Notre vrai objectif c'est d'inspirer les jeunes, ou même n'importe qui. On veut faire de la musique pour que les gens se sentent bien et passent des choses. Ça toujours été notre idéal et le message qu'on tente de faire passer.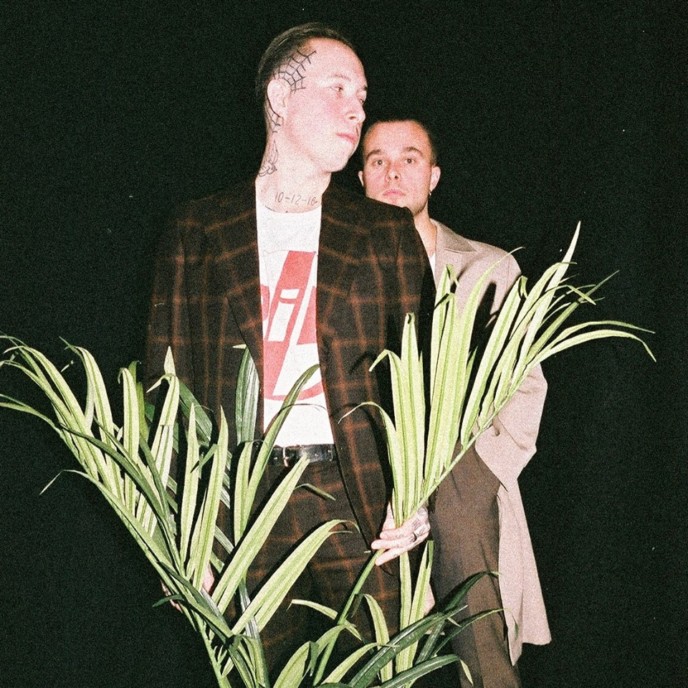 What do you think about music today? Is it more open, possible for young artists?
Que pensez-vous de la musique d'aujourd'hui ? Est-ce plus facile pour un jeune artiste de se lancer et de faire de la musique ? 
It's easier to make music in an certain sense but it's also harder because people are struggling more and more to find bands, because everyone is on the internet doing their solos stuffs. It's easier to get to a certain point but it's hard to get well-known. It's easier for people to get noticed but forming a big career is harder. That's why you don't see as much British band getting to the next level. You see a lot of news band. There's more chances now but at the same time, there's so much stuff.
D'un côté c'est plus facile mais d'un autre c'est plus dur de trouver des groupes de musique car tout le monde fait ses solos sur internet.  C'est facile de se faire connaître mais créer une carrière c'est plus compliquée. On voit beaucoup de nouveaux groupes mais on ne voit pas souvent des groupes anglais passer à un autre niveau. Il y a beaucoup de nouveaux groupes, davantage de possibilités et en même temps vraiment beaucoup de choses.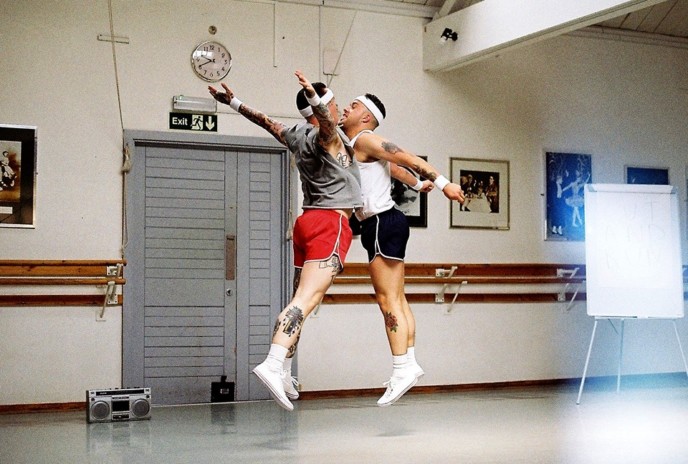 If you weren't making music, what would you do?
Vous auriez fait quoi si vous aviez fait autre chose ?
Laurie: I'd still be doing music, I would just do a different type of music. I like making music for other people. I don't know, I could imagine myself doing hip hop beats.
I like painting as well. But that was never a career plan, but maybe painting.
Laurie : J'aurais quand même fait de la musique, bien que ça aurait pu être un autre style de musique. J'adore faire de la musique pour les autres. J'aurais pu composer des prod hip hop. J'aime la peinture aussi, mais ça n'a jamais une idée de carrière mais pourquoi.
Isaac: When I was, younger I wanted to be a veterinarian. That's all I wanted to be. I love animals.
Isaac : Quand j'étais petit, je voulais être vétérinaire, c'était tout ce que je voulais. J'adore les animaux.
Are you a Vegetarian?
Es-tu végétarien?
Yeah, most of the time [laughs]. A bad vegetarian.
Oui, la plupart du temps [rires]. Un mauvais végétarien.
Would you like to address a few last words to the readers of General Pop who are going to read this interview?
Quelques mots aux lecteurs de General Pop ?
Our new album is out on August, 17. Go and download it, stream it, buy it. It's our best one yet!
Notre nouvel album est sorti le 17 août. Téléchargez-le, écoutez-le en stream ou achètez-le. C'est notre meilleur !
POP