[ITW] Tamino, la douceur belge et l'électrique égyptien
Music
- 27.6.2018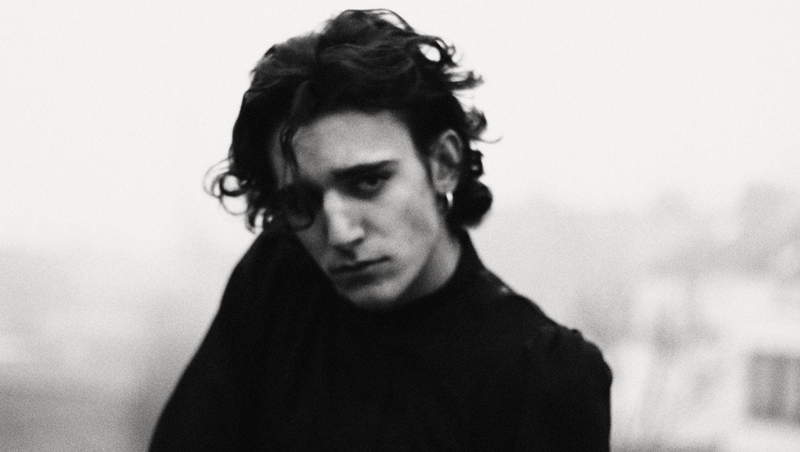 Photo : Ramy Moharam Fouad
Si vous ne connaissez pas encore Tamino, il vous faut lire cet article. 
D'origine belge, égyptienne et libanaise, c'est un ange ténébreux à la fois ancien et moderne. Cet aigle noir a seulement 21 ans et on peut parier que c'est le prochain Jeff Buckley.
Il enflamme déjà la scène belge et il arrive dans nos terres gauloises pour nous montrer son talent.
C'est avec sa voix que Tamino nous subjugue : pouvant passer des graves les plus profonds aux aigus les plus lointains, une voix étonnante pour un si jeune homme. Ses mélodies torturées sont a retrouvées dans son Ep sorti le 4 mai dernier.
Tamino, could you tell us a little bit about you, where are you from  ?
Tamino, peux-tu nous dire un peu qui tu es, d'où tu viens ? 
Yeah. I'm from Antwerp, that's where I live. I'm 21 years old. I have studied a bit in Amsterdam, music as well, but then at a certain point my career was starting, mainly in Belgium. Then I just follow and went for my career.
J'habite à Anvers et j'ai 21 ans. J'ai étudié un peu à Amsterdam, notamment de la musique, mais à un moment donné ma carrière était en train de commencer, surtout en Belgique. J'ai juste suivi le flow et continué là dedans.
« Tamino » : what does it means ?
« Tamino » : ça veut dire quoi?
It's just my name !
My mother, she sang in the opera when she was very young, she sang in the child choir and so she's always been a fan of opera. Tamino is the main character in the « Magic Flute » from Mozart.
It's a really nice opera, it's a lovely story and when I was a kid we went to see the child version of it, it was really good, really cool. So she felt in love with the name and when she has me in her tummy, she just chose Tamino.
C'est juste mon prénom !
Ma mère chantait à l'opéra quand elle était jeune, elle faisait partie de la chorale et elle a toujours été fan d'opéra. Tamino  c'est le personnage principal de « La Flûte Enchantée » de Mozart. Elle est tombée amoureuse du nom et quand elle était enceinte de moi, elle a choisi Tamino.
C'est un très bel opéra, et quand j'étais petit on est allé voir la version pour enfant, c'était super. 
Your family is very musical, I've seen your grandfather was a musician as well. Did it inspire you, did it make you want to make music ?
Ta famille a une sensibilité musicale, notamment ton grand-père qui faisait de la musique aussi. Est-ce que cela t'a inspiré, t'a donné envie de faire de la musique ?
I don't think it was the main thing. I think there's the gene part, it's just something your inherit from your parents anyway, so… and I listen to a lot of my grand dad's music as well, because I didn't know him personally, he die when I was 5 years old so I don't remember him.
But I think music is something I was always drowned into, from a very young age, so it's a fun fact for me, because when I started with music I never really question it, it was pretty logical. Also my mother is very musical so, she plays piano, she sings not as a professional but as a hobby, and my father as well, and my uncle, and my Belgium grandfather so… it wasn't weird at all to start music.
Je ne pense pas que ça a été le plus important, mais je pense qu'il y a la partie génétique, c'est quelque chose dont tu hérites de tes parents dans tous les cas. Donc j'ai beaucoup écouté la musique de mon grand-père, parce que je ne l'ai pas connu personnellement, il est mort quand j'avais 5 ans alors je ne m'en souviens pas.
Je pense que la musique a toujours été quelque chose qui m'a attiré, depuis tout petit. Quand j'ai commencé à faire de la musique je ne me suis jamais posé la question, ça me paraissait logique. En plus, ma mère a une sensibilité musicale aussi : elle joue du piano, elle chante, pas  professionnellement mais comme un hobby, et puis il y a mon père et mon oncle, et mon grand-père belge aussi, donc… ce n'était pas bizarre de me lancer dans la musique. Regarding your music, when I've listened to it I immediately thought of Radiohead. Where you influenced by them?
Par rapport à ta musique, quand on l'écoute on pense tout de suite à Radiohead. Est-ce des groupes que tu écoutes ? 
Radiohead is one of my favorite bands, definitely, absolutely, I love them. But I listen to a lot of music so… But Radiohead it's may be like a band I got to know when I was 15, around 15, that I really get to know them, and I was amazed by everything they've done so… it's crazy.
Radiohead c'est un de mes groupes préférés, définitivement, je les adore. Mais j'écoute beaucoup de musique, donc… Mais Radiohead est un groupe que j'ai eu l'occasion de rencontrer quand j'avais environ 15 ans et j'étais ébloui par tout ce qu'ils faisaient…
Which other band influenced you a lot ?
Et quel autre groupe t'as influencé ? 
A lot, a lot, really a lot… even a lot of French, chanson… a lot of Jacques Brel (well he's Belgian of course but sings in French – even in flemish he's got something), Edith Piaf, a lot of Arabic music. I also love the Arabic singers you know from the 60's mainly, 50's/60's, I love that and there's jazz, classical, opera, everything together is kind of… but I guess what I really like also right now is the classical songwriters, people like Leonard Cohen or Bob Dylan or John Lennon… I think that's what they all have in common: they play a song with a guitar for you and still you will get the essence of that song. You don't need the production and a lot of these little sounds and they can just play a song with the piano or the guitar and it will still be that that same song. And what they also all have is that  if you listen to their music time becomes irrelevant, it's not background music and I think that's the redline in what I like, music that demands its right for being there, I think.
Beaucoup, beaucoup… Même beaucoup de chanson française, surtout Jacques Brel (il est belge mais chante en français bien sûr, et même en flamand ça fonctionne), Edith Piaf, beaucoup de chansons arabes. J'adore les chanteurs arabes des années 50′ et 60′ surtout. Il y a aussi le jazz, la musique classique, l'opéra. J'aime vraiment les compositeurs classiques, des gens comme Leonard Cohen, Bob Dylan ou John Lennon… Ils ont en commun de jouer à la guitare et il nous saisissent avec l'essence de la chanson. Pas besoin d'une production, ou de beaucoup de sons derrière. Ils jouent juste du piano ou de la guitare et ce sera toujours cette même chanson. De la même manière le temps n'a plus d'importance, ce n'est pas de la musique de fond. Je pense que c'est ça le type de musique que j'aime : un genre qui a sa toute légitimité.
What are your most beautiful memories as a young artist ?
Quel est ton plus beau souvenir en tant que jeune artiste ?
We got to play in a big festival in Belgium for 14 000 or 15 000 people and that was amazing. I think it was one of the most beautiful moments we've had but actually La Maroquinerie, last time we were here that was kind of the same, of course, much less people (I don't know, 400 / 500) but we were all crying. The band, my drummer, my keeper they were so overwhelmed.
It was so intense because the audience they were on fire, they were really on fire.
It was mind blowing and I really felt a connection with France, just a very big connection. I think of course because I listen to a lot of music coming from French history, like Serge Gainsbourg, Edith Piaf and Satie or Chopin but I feel that the people they know what it's about, they feel my music and we respond to that.
Nous avons joué dans un grand festival en Belgique pour 14 000 ou 15 000 personnes et c'était génial. Je pense que ce fut un des plus beaux moments qu'on ait eu. À la Maroquinerie, la dernière fois que nous sommes venus, c'était un peu la même sensation, mais nous avons tous pleuré, parce que c'était tellement bien… tout le groupe, mon batteur, mon 'keeper' ils étaient tous émus. C'était le 4 juin dernier. Parce que le public était trop chaud, vraiment surexcité. C'était impressionnant, j'ai vraiment senti une connexion avec la France, une connexion très forte. Sûrement aussi parce que j'écoute pas mal de classiques français, comme Serge Gainsbourg, Edith Piaf, Satie ou Chopin. Mais je pense que le public comprend de quoi il s'agit, il sent ma musique et il y répond. On fait un concert encore meilleur lorsqu'on ressent ça, c'est pour ça qu'on adore venir ici.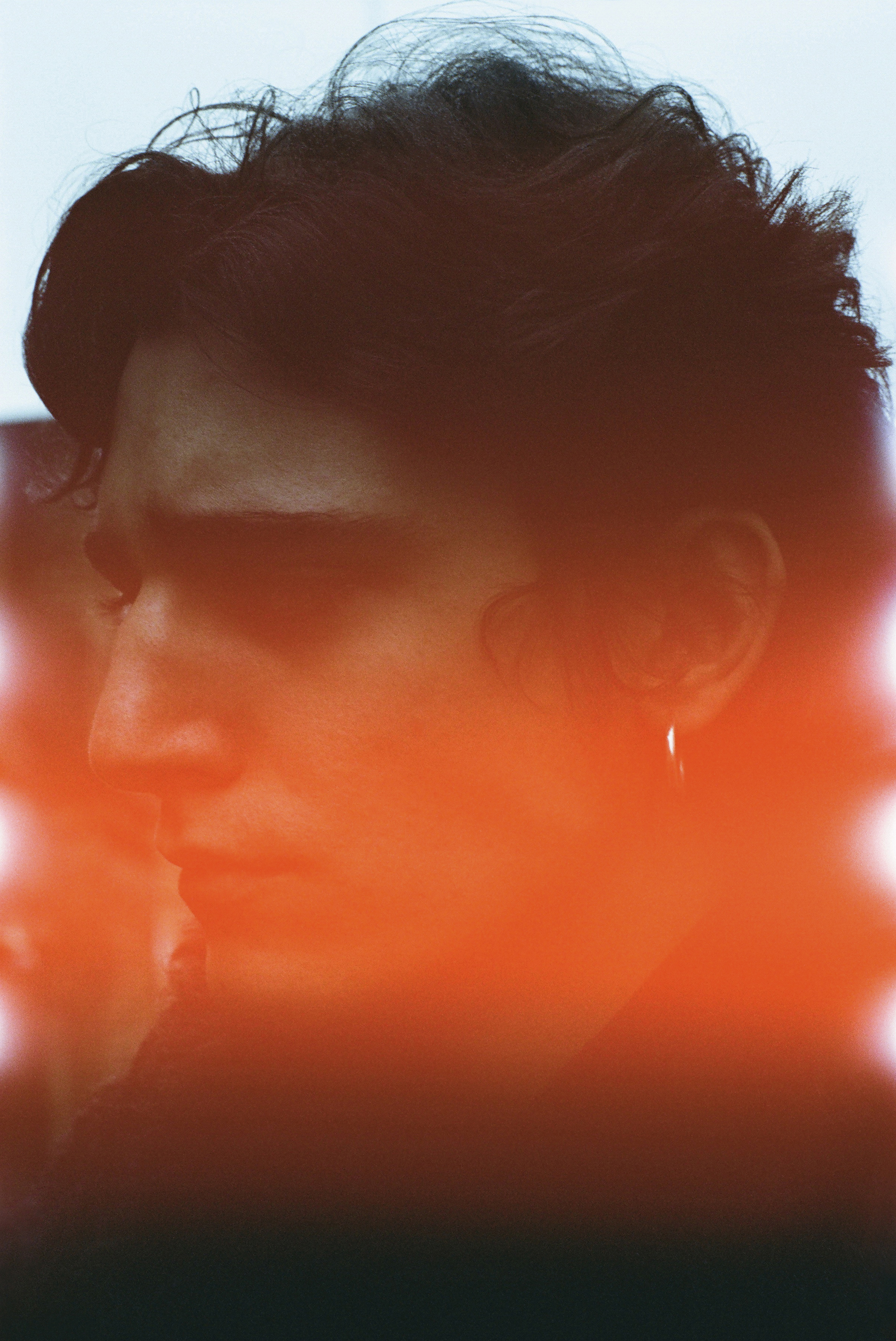 Photo : Jamie Jame Medina
How is it when you're composing your music ? We imagine you crying when you're writing your song.
Comment es-tu lorsque tu composes ta musique ? Quand on t'imagine écrire ta musique, on t'imagine en train de pleurer.
Yeah, ahaha, I never cried writing a song. It's mainly the initial spark that leads to a song that's mostly coming from an emotional state.
That initial sparks is very moving and very emotional, but afterwards, the day after, I decide if it is good or not, what needs to be changed, and I'm very more like a "professional" or less like, less emotional, very rational actually.
Ahaha, je n'ai jamais pleuré en écrivant une chanson, j'ai déjà pleuré en chantant une chanson mais pendant la composition c'est plutôt le première étincelle qui lead la chanson, qui vient d'un état émotionnel fort la plupart du temps. Parfois c'est juste moi-même en train de jouer et quelque chose émerge de cette action. Cette étincelle initiale est généralement très émouvante, mais le jour d'après, je décide si c'est bien ou pas, ce qu' il faut changer, et donc là je suis plus « professionnel » ou un peu moins émotionnel, c'est très rationnel en réalité.
What would be your craziest dream today?
Quel serait ton rêve le plus fou aujourd'hui ?
The one I really wanna fulfill it's play at the Olympia, I really wanna do that. Also because of Jacques Brel and… I'd love that.
Il y en a un que je veux vraiment réaliser : jouer à l'Olympia. A cause de Jacques Brel encore, j'aimerais beaucoup.
Any musical crush lately? Anyone you'd like to collaborate with?
Est-ce-que tu as eu une découverte, un coup de cœur musicale cette année ? Une collab que tu aimerais réaliser ?
I don't have internet right now, i would check my spotify. I like some many "hippoparties" rightnow. And Rejjie Snow, that would be nice.
Humm.. je n'ai pas internet sur moi, je regarderais sur mon Spotify.. J'aime bien, je ne sais pas, genre quelques "hippoparties" du moment. J'aimerais bien Rejjie Snow, ce serait bien ça.

What are your future projects?
Quels sont tes projets pour la suite ?
It just havemy own projects, hum.. I'm almost finish with my album, so it's coming out after the summer, that's really… I'm really looking forward to that because there will be more songs.  I wanna take the album to a lot of places.
J'ai juste mes projets personnels. J'ai presque fini mon album, il sort cet été.  J'ai hâte, parce qu'il y aura plus de chansons. C'est vraiment quelque chose, j'ai vraiment envie de le partager dans différents endroits.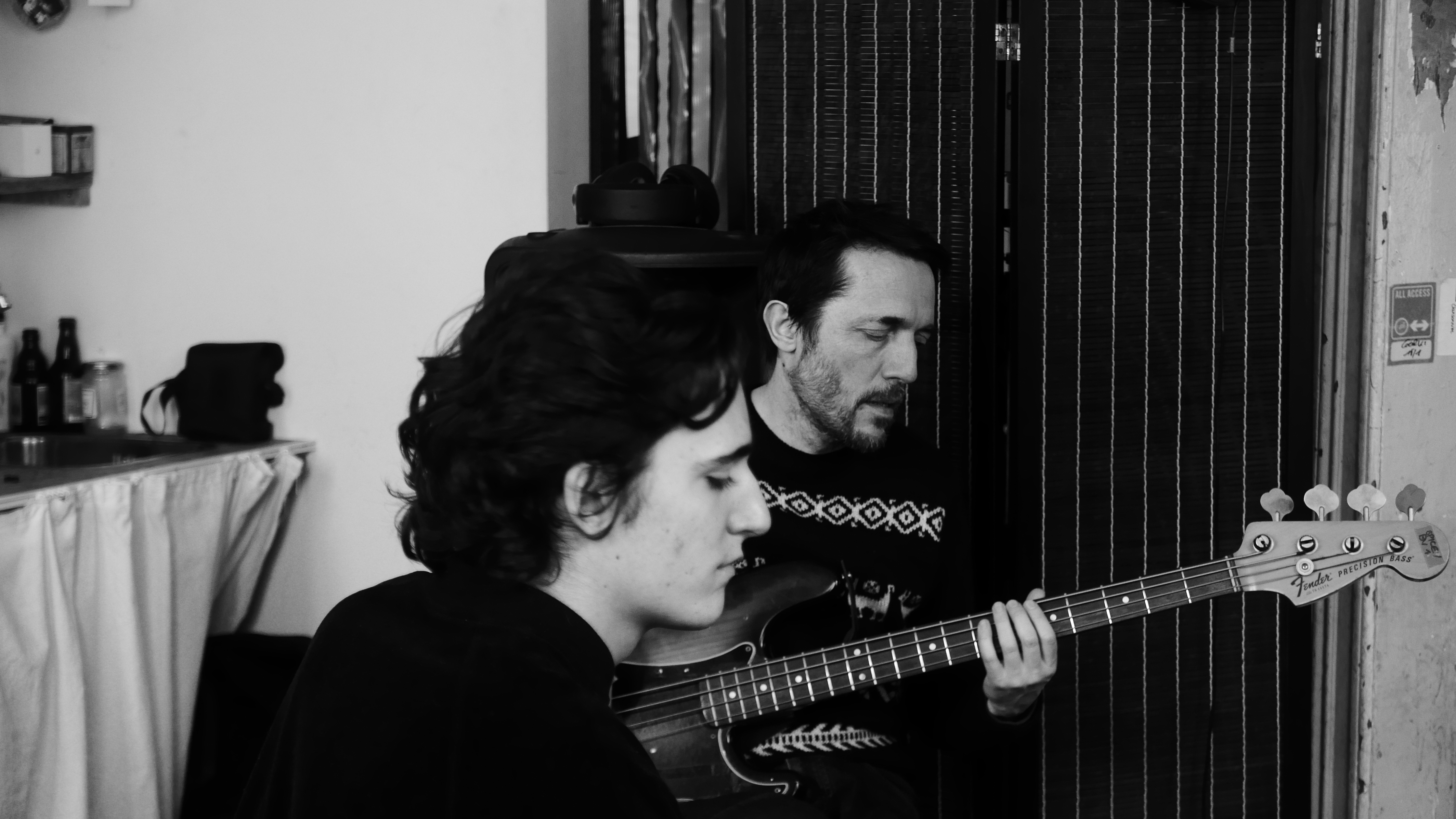 Photo : Tom Pintens
Sophie est sur Instagram @sophierabreau