Retour du Pitchfork Music Festival à Paris: Rendez-vous le 14 Novembre
- 27.10.2022
Le Pitchfork Music Festival revient du 14 au 21 novembre 2022 pour une 11 ème édition. Rendez-vous à la Gaité Lyrique, au Trianon, ou encore au Café de la Danse pour huit soirées prometteuses.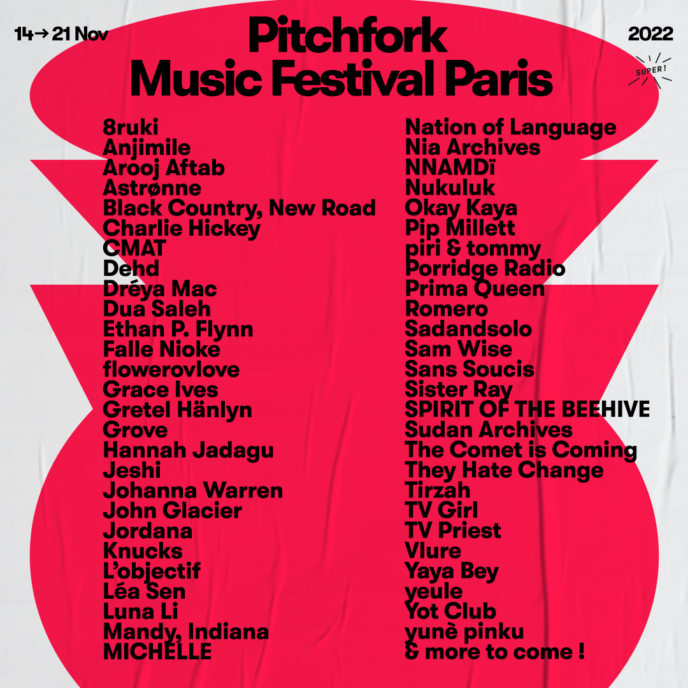 Indie pop, post-rock, jazz, hip-hop & culture urbaine seront représentés pendant ces 8 jours de festivals qui promet de mettre en avant la musique indépendante. Plus de 47 artistes prévus dans 10 salles de concerts différentes. Un marathon à suivre!
Déja annoncés: TV Girl, Anjimile, le collectif MICHELLE, Astrønne, Charlie Hickey, CMAT, Black Country, New Road, Dehd, Porridge Radio, Nation of Language, TV Priest, The Comet is Coming… Sont à retrouver en Novembre à Paris.
Vous hésitez encore ? Voici un top 5 des raisons de ne pas louper le Pitchfork Music Festival !