Happy Son Valentin : deux playlists pour les lovers (et les haters)
Musique
- 13.2.2020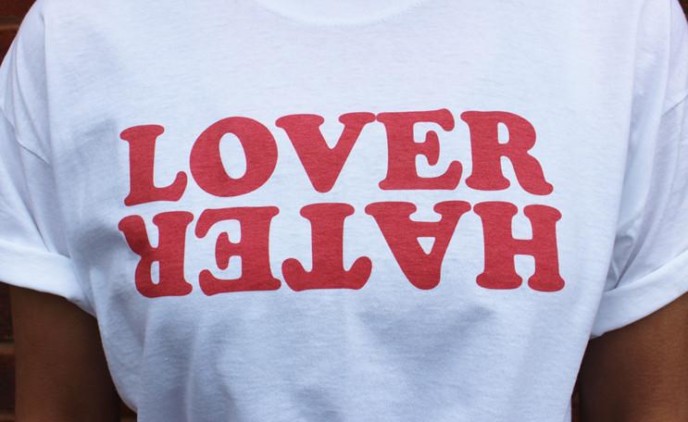 Face A : Le grand amour. Pas celui que vous avez dragué au-dessus d'une mare de vomi ni dans un rayon de surgelés. Face B : pour les célibs endurcis et les cœurs clamsés. Faites vos jeux.
C'EST JUSTE MA GO ET MOI
Notre première playlist est dédiée au grand amour… Pas celui que vous avez dragué au-dessus d'une mare de vomi, ni dans l'allée des surgelés au supermarché, non. Après les 'raclos' pourront toujours tenter d'apprivoiser leurs proies avec notre grand cru de classiques US (Marvin Gaye, Prince, Al Green) ou de réveiller leur flamme avec des tracks un peu plus osées (Michel, Vald, Doc Gyneco…) qui ne tente rien n'a rien après tout.
Tracklist complète :
Josman – J'aime Bien!
The Cure – Friday I'm In Love
The Pirouettes – Pli du coeur
Michel – Michel et sa go
Jimmy Whoo – Basic Instinct
Cigarettes After Sex – K.
Vald – Ma Star
Marvin Gaye – Let's Get It On
Prince – Kiss
Stevie Wonder – You Are The Sunshine Of My Life
Kendrick Lamar ft. Zacari – LOVE
Al Green – Let's Stay Together
Steve Lacy – Lay Me Down
Gainsbourg & Bardot – Je t'aime moi non plus
Curtis Harding – Dream Girl
James Brown – Get Up I Feel Like Being Like A Sex Machine
Doc Gynéco – Ma salope à moi
Donna Summer – Love To Love You Baby
The Internet – Hold On
Jeff Buckley – Everybody Here Wants You
>> Découvrez d'autres playlists de la rédac General POP 
 JE T'AIME A L'IMPARFAIT
Vous êtes célib ? Vous avez un bleu aux pouces à force de switcher sur Tinder ? Ou vous êtes un brin maso et vous avez envie de vous faire bien mal en repensant à votre ex parti(e) s'installer dans le Gers avec votre fromager ? Et bien allez-y, appuyez sur PLAY.
Tracklist complète :
Tyler, The Creator – I DON'T LOVE YOU ANYMORE
ICO – Stéphanie
Billie Eilish – i love you
The xx – Say Something Loving
Maes – Imparfait
Sufjan Stevens – Mystery of Love
Sharon Van Etten – Our Love
Dinos ft. Marie Plassard – No Love
Prince – Purple Rain
10 cc – I'm Not In Love
Joy Division – Love Will Tear Us Apart
Damso – Autotune
Harry Nilson – Without You
Nekfeu – Galatée
Chicago – If You Leave Me Now
Bee Gees – How Deep Is Your Love
Billy Paul – Me and Mrs. Jones
Bon Iver – Skinny Love
Muddy Monk – Baby
Francis Cabrel – Je l'aime à mourir
Et pour plus de love, suivez-vous sur instagram.
Seril Farran & Clément Perruche