[POP TALK] The Murlocs, les autres héros Australiens
Music
- 21.2.2019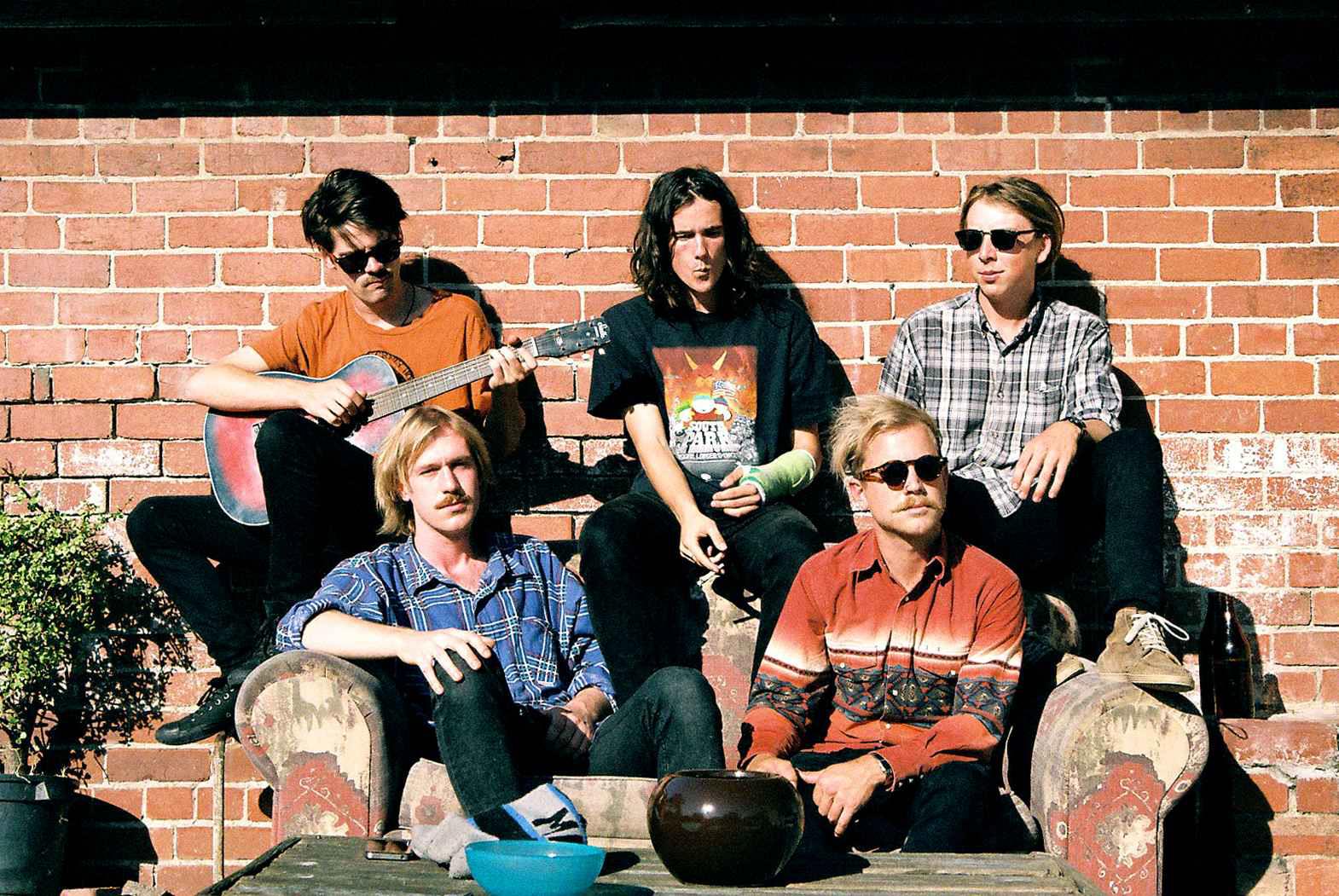 Membre de l'écurie Flightless Records, les Murlocs ont tout d'un grand groupe. 
On vous en avait déjà parlé il y a quelques temps: crée par Ambrose Kenny-Smith (également membre de King Gizzard and the Lizard Wizzard),  le groupe fait actuellement une tournée Européenne triomphante qui passera notamment par Paris pour un concert exceptionnel au Point Ephémère. Entre rock garage et pop psyché, le groupe n'a pas à rougir de son « grand frère » King Gizz'.  Nous avons discuté avec Ambrose, qui nous a parlé de la tournée et de l'album à venir.
Your Europe tour started 2 weeks ago, you've already been to the UK, the Netherlands and Germany, how has the tour been going so far? 
Votre tournée a débutée il y a 2 semaines, vous avez déjà joué au Royaume-Unis, aux Pays-Bas et en Allemagne, comment se passe cette tournée pour l'instant ?
Each show this tour has been unique in it's own way. The response at all the shows have been amazing. A lot of the shows have been sold out ! The set we have been playing is a wide range of our catalogue. Some brand new songs too. We also love the UK and Europe countryside this time of year. It's so beautifully picturesque from our van window.
Chaque concert a été particulier à sa manière. Les réactions aux premiers concerts de cette tournée ont été supers, la plupart étaient complets ! Le set qu'on joue est un large panel des chansons de tous nos albums, et on en joue aussi de nouvelles. On adore la campagne anglaise et européenne à ce moment de l'année. C'est tellement pittoresque depuis les fenêtres de notre van. 
Your touring in Europe for the second time. Last time you played in Paris you opened for the Districts and this time you play your own -soon to be sold out- show, how does it feel?
C'est la deuxième fois que vous faites une tournée en Europe, la dernière fois que vous êtes passés à Paris vous aviez fait la première partie de The Districts (au Petit Bain) et cette fois vous avez votre propre date bientôt complète (au Point Ephémère), qu'est-ce que ça vous fait ?
We are very excited to come back and play in Paris. Last time the crowd was all very respectful yet wild at the same time. That boat was rocking! We're also really looking forward to seeing the support Los Bitchos too. Some real nice surf rock vibes to set the scene.
On est super excités de revenir jouer à Paris. La dernière fois le public était à la fois très respectueux et complètement fou, le bateau avait bien tangué ! On est aussi impatients de voir la première partie Los Bitchos. De bonnes vibes surf rock pour chauffer la scène.
What bands are you currently listening to while touring?
Quels groupes écoutez-vous pendant cette tournée ?
We listen to all kinds of stuff. Currently been listening to the new Traffik Island record that comes out soon. It's quite a remarkable album. I also brought a mini keyboard along for the ride so we've been making up our own twisted jingle singalongs too.
On écoute plein de choses différentes. En ce moment j'écoute le nouvel album de Traffik Island qui sort bientôt. C'est un album remarquable. J'ai aussi amené un mini clavier pour la route, on fait nos propres petites chansons cheloues, qu'on chante tous ensemble. 
How do you manage to tour the world and record many albums with two different bands? Is it still enjoyable?
Comment réussis-tu à gérer des tournées mondiales et l'enregistrement de nombreux albums avec 2 groupes différents ? Ca reste agréable ?
The Murlocs has been going for as long as King Gizzard. Since King Gizzard has had such a constant busy schedule I am so grateful I can keep Murlocs going as well. Touring and working in both bands is awesome fun! You learn so much all the time. Wouldn't change it for the world.
The Murlocs existe depuis aussi longtemps que King Gizzard. Avec l'agenda très chargé de King Gizzard je suis vraiment heureux de pouvoir encore faire tourner The Murlocs en parallèle. Faire des tournées et travailler dans les deux groupes est vraiment très fun ! J'apprends tellement en permanence. Je ne changerais cette situation pour rien au monde.
The Australian scene is really exciting right now with you, ORB, King Gizzard, Leah Senior, Crepes, The Babe Rainbow, mostly thanks to Flightless Records, is that something, as Australian musicians, you are aware of? And do you think, one day, europeans will have the chance to see the Gizzfest coming to them?
La scène australienne est vraiment palpitante en ce moment avec vous, ORB, King Gizzard, Leah Senior, Crepes, The Babe Rainbow, en grande partie grâce à votre label Flightless Records, est-ce que c'est quelque chose dont vous avez conscience en tant que musiciens australiens ? Est-ce que vous pensez qu'un jour les européens auront la chance de pouvoir assister à un Gizzfest chez eux ?
There is nothing better than being a part of a big family of friends. The Flightless community has spread its wings into such a large group of bands. On the label or not, we are all great mates and try to support each other as much as possible. Hopefully one day we can do a big travelling Gizzfest circus around the world!
Il n'y a rien de mieux que de faire partie d'une grande famille d'amis. Flightless a déployé ses ailes et est devenue une grosse communauté de groupes. Sur le label ou non, on est de supers potes et on essayent de tous se soutenir le plus possible. J'espère qu'un jour on pourra faire un gros cirque Gizzfest qui voyagera partout dans le monde !
Does the song « Comfort Zone » announce a new album? If it does, when can we expect it ?
Est-ce que la chanson « Comfort Zone » annonce un nouvel album ? Si oui, quand va-t-il sortir ?
'Comfort Zone' is the first single off our upcoming record. I think it's most definitely our best work yet. All I can say is get ready for this coming Friday 22nd when all will be revealed…
Comfort Zone est le premier single de notre prochain album. Je pense que c'est vraiment le meilleur jusqu'ici. Tout ce que je peux dire c'est : soyez prêts pour le vendredi 22 février, tout sera dévoilé…
Talk By Florent NC & Antoine B