[POP TALK] Cut Worms, joie de la rentrée
Musique
- 06.9.2018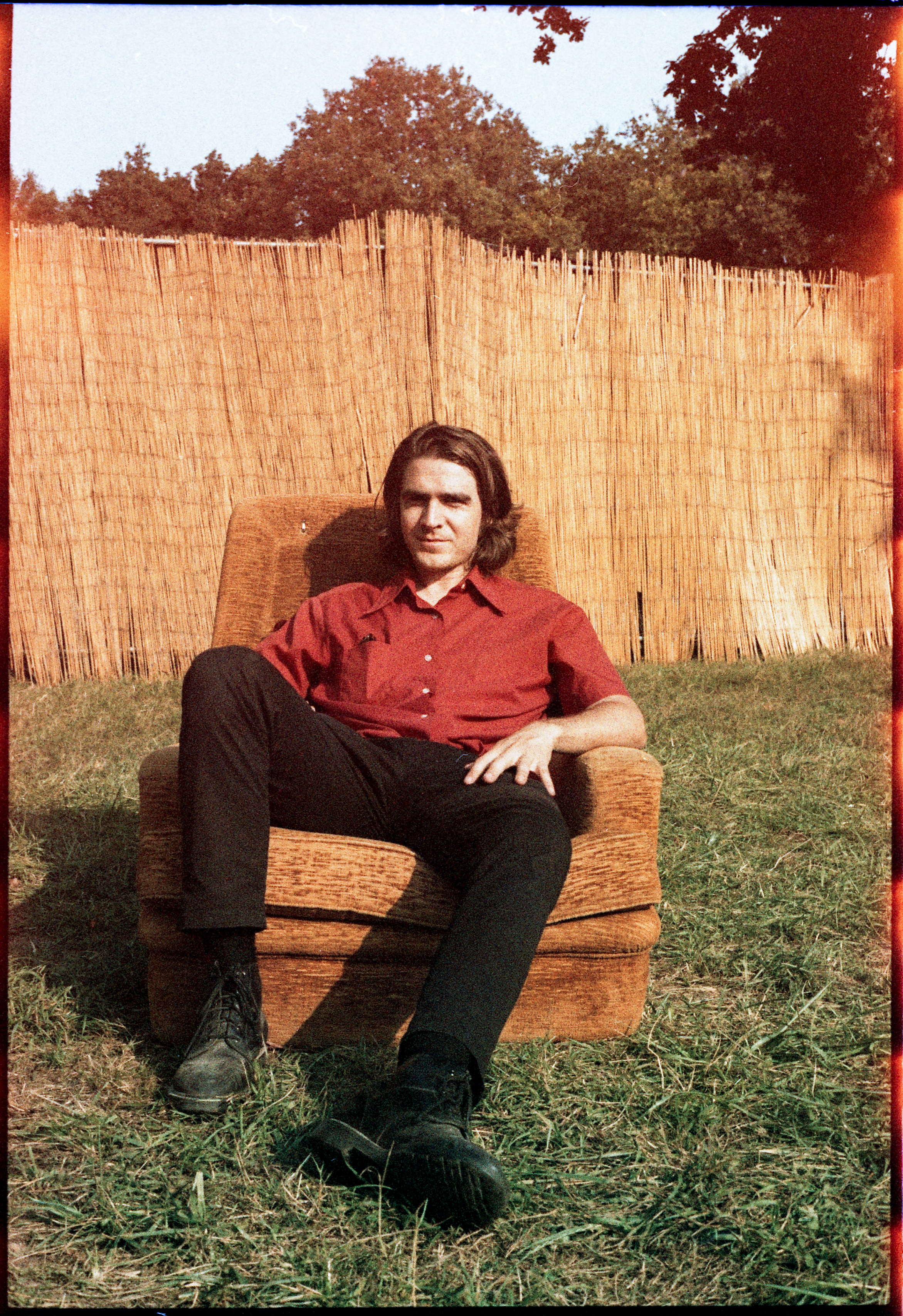 On a parlé vanité, chenilles et dessin avec Cut Worms, la douceur de cette rentrée.
Cut Worms, c'est Max Clarke, un dessinateur devenu auteur de balades pop et cosy. Hollow Ground c'est 10 chansons un peu 60′ qui donnent la sensation de siroter un sex on the beach au bord de la piscine, sans téléphone et sans horloge. C'est tout doux et si vous aimez les Beatles vous serez conquis. On l'a rencontré à l'occasion de son passage à la Route du Rock.
 Your songs are very poetic and sweet, are you that sweet yourself?
Tes chansons sont très douces et poétiques, un peu comme toi ?
I don't know, I hope so. You'd have to ask people who know me.
Je sais pas, j'espère. Il faudrait demander à ceux qui me connaissent.
How did you pick Cut Worms ?
Pourquoi Cut Worms (ver gris, genre de petite chenille) ?
I took it from a line out of a William Blake book. I like the imagery of it and the fact that supposedly if you cut a worm in half it makes two worms. I don't know if that's actually true but I like that.
Ca vient d'un vers de William Blake. J'aime bien l'imagerie qui va avec et le fait qu'on dise que si on coupe une chenille en deux elle devient deux chenilles. Je ne sais pas si c'est vrai mais ça me plaît.
Is there a relationship beween the cut worm and the way you are in life ?
Est-ce qu'il y a un rapport entre une chenille et ta façon d'être ?
The line from Blake is « The cut worm forgives the plough » which i thought said something about progress and people's obsession with it. Like it's somehow ok to kill along the way when you're moving forward. Not that I'm against progress but i grew up in a time when technology has suddenly started moving very very fast and i don't think people really know how to handle it yet. Me personnally I feel very isolated by it. I've never really been connected as a person, like connecting with people. And suddenly everyone is on their phones all the time, it makes it harder somehow to connect with people on a personnal level. There's also the social media where it's just about "me me me", like a vanity mirror you carry around everywhere and doesn't allow you to actually experience life. That part of it doesn't seen healthy to me but there are some good points too : it's also helped a lot of people in revolutions.
Le vers de Blake en question c'est "La chenille pardonne à la charrue", qui a mon sens parle du progrès et de l'obsession des gens pour ça. Ca veut dire que c'est en quelque sorte ok de tuer sur ton chemin quand tu avances. Je ne suis pas contre le progrès mais j'ai grandi à une époque où la technologie s'est mise à évoluer super vite et je ne suis pas sûr que les gens sachent bien la gérer pour le moment. Personnellement j'ai l'impression que ça m'isole. Je n'ai jamais été quelqu'un de très "connecté", même aux autres. Et puis là, tout à coup, tout le monde est sur son téléphone en permanence, et ça rend la connection réelle aux autres plus difficile. Sans compter les réseaux sociaux qui sont juste "moi moi et moi", comme un miroir de vanité qu'on promène partout avec soi et qui, en un sens, empêche de vivre vraiment la vie. Cet aspect là ne me semble pas bien sain, mais il y a aussi des points positifs comme les gens que ça a aidé à organiser des révolutions.
Do you still draw ?
Tu dessines toujours ?
Yes I still draw, I do some illustration work on the side. I don't do it as much as I used to or as much as I'd like to. I like the way what I do is very detailed and takes a long time, so if I don't have enough time it doesn't really hold up to me and don't have much time nowadays.
Oui toujours, je fais de l'illustration à côté de la musique. Je n'en fais plus auatnt qu'avant ni autant que j'aimerais. J'aime bien le côté très détaillé de mes dessins et le fait qu'ils soient longs à réaliser, alors si je n'ai pas vraiment le temps, je laisse un peu tomber, et je n'ai vraiment pas beaucoup de temps en ce moment.
What's your favorite thing to draw ?
Qu'est-ce que tu préfères dessiner ?
People. When I was in art school I felt like i made the most progress doing figure drawing, more than drawing landscape for instance.
Les gens. Quand j'étais en école d'art, j'avais l'impression que je progressais le mieux quand c'était du dessin académique, plus que du paysage par exemple.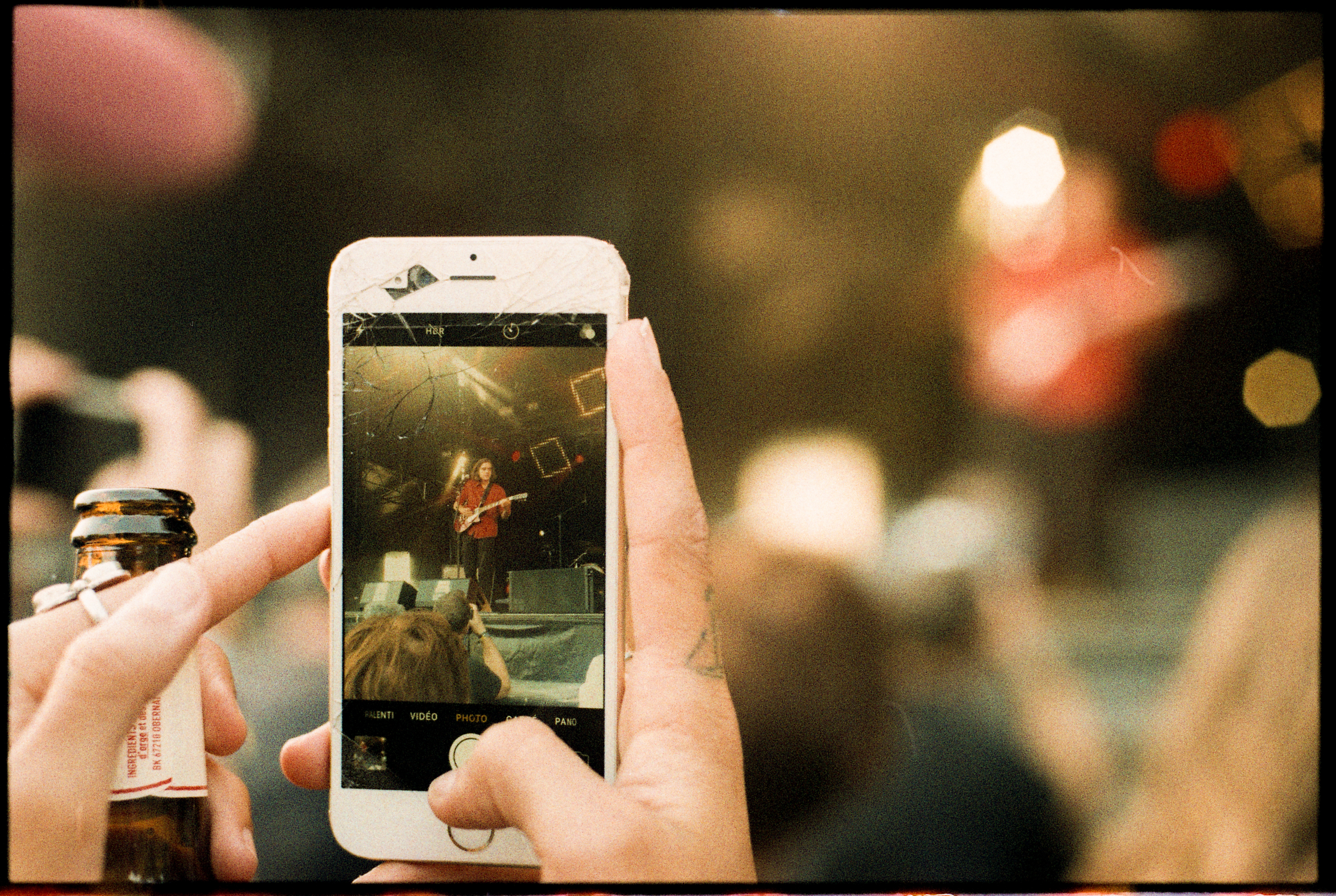 Your favorite bands these days ?
Tes groupes préférés ces temps-ci ?
Shy Boys from Kansas City and The Lemon Twigs.
Who would you dream to collaborate with ?
Avec qui rêverais-tu de collaborer ?
I don't know, most people i'd love to collaborate with are way out of my league, even if we could collaborate i'd feel too self conscious. I'd like to work with Phil Spector, if he wasn't in prison.
Je sais pas, la plupart de ceux avec qui j'aimerais collaborer sont totalement hors de portée, alors même si ça se faisait je me sentirai trop nul à côté. J'aimerais bosser avec Phil Spector, s'il n'était pas en prison.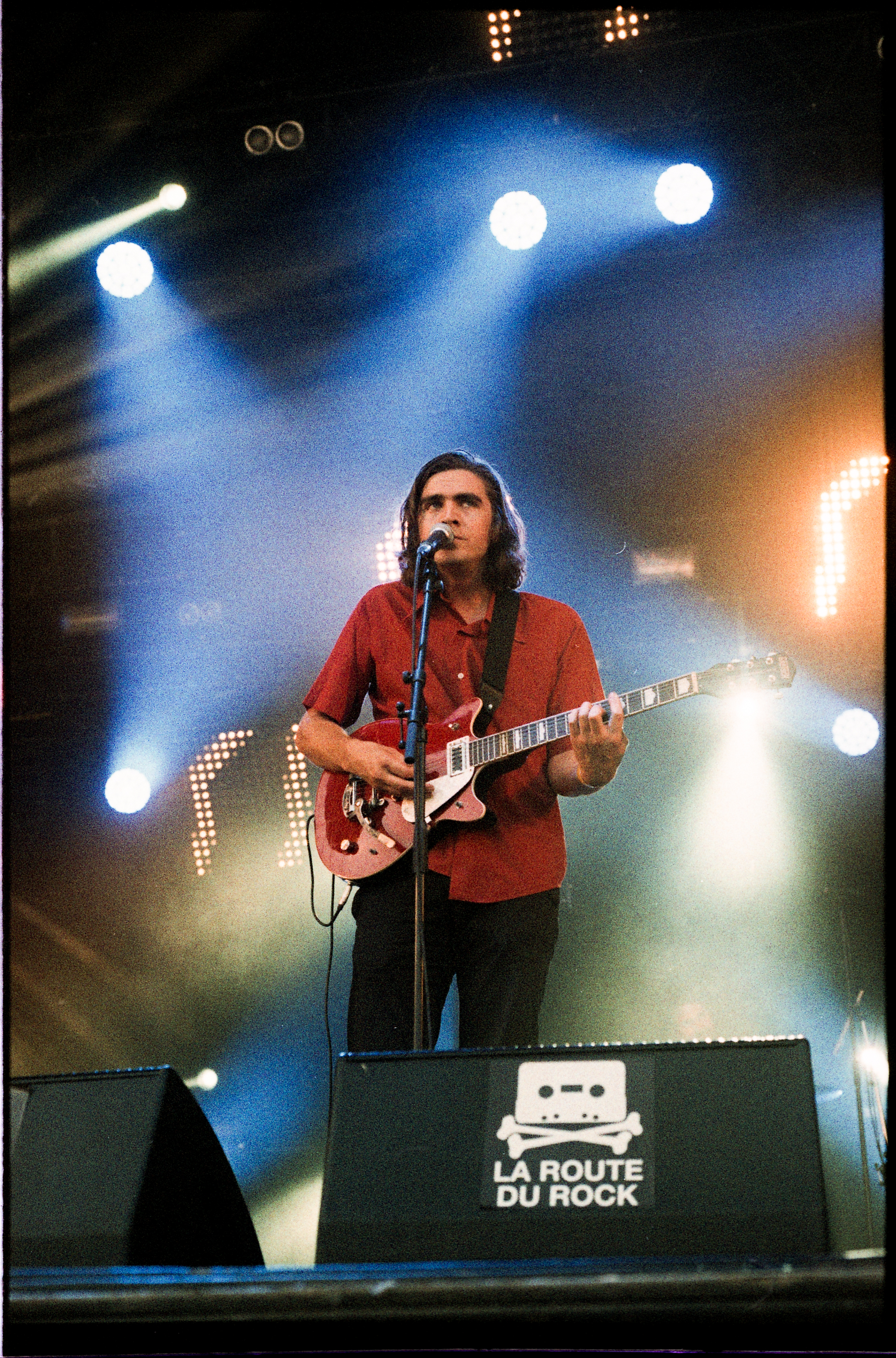 Interview @ag_rou et @eleonorewismes
Photos @benoîtrenaux